Tagged Entries "apps"
06. October 2014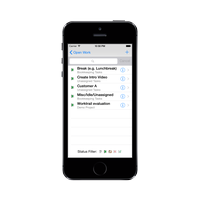 We have just released a new version for your time tracking app for iOS: WorkTrail for iOS 1.4.
Beside adding (better) support for iOS 8 and iPhone 6 (Plus) we introduced a completely revamped task list interface which makes it way easier to find the tasks your were looking for. You can now easily filter the list by status as well as search for each individual tasks.
Read more...
10. April 2013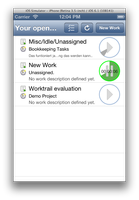 With the newly released iOS App you can now record your work in real time. Just like with our Android App you can easily switch between open work entries, start a new work, assign it to tasks and even handle basic task management on your iPhone. Download it now from the Apple App Store.

Read more...