Tagged Entries "zeiterfassung"
22. July 2013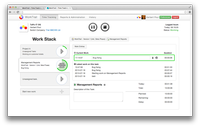 As promised last week we have now rolled out the public beta for a completely new web based Time Tracking UI. It is heavily inspired by our mobile apps as well as feedback from our users. Check out our help article on how to activate and use our new UI.
Read more...
18. July 2013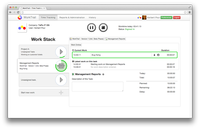 We are working on the next version of our Time Tracking UI which will greatly simplify and streamline your every day time tracking. Here you can find a sneak peak on the new time recording UI and a short introduction. The main focus lied in simplifying the UI visually, showing detailed real time status information so you never lose context without beeing overloaded with information. 
Read more...